This page is dedicated to educating our customers. We will have new tips from our technicians and service department.
On the Road

Hit a pothole?

Once you are off the road, or have arrived at your destination, you should take a look at the wheel and tire that hit the pot hole. Are there any bubbles or cuts in the sidewall? These could greatly compromise the tires dependability. Also check the rim for scrapes in the metal or damage to the valve stem. Monitor how the car handles over the next few days. Is the steering wheel off center or does the car seem to pull to the left or right. These could be signs the car was knocked out of proper alignment settings. Improper alignment will result in accelerated tire wear.
---
Engine Coolant

Coolant Ratio 50/50
Did you know that your engine coolant should be mixed with water at a 50/50 ratio? Adding pure coolant to your recovery tank without a matching amount of water can actually decrease the cooling system performance and coolant protection level. Green coolant should never be added to blue coolant and vice versa, as both are chemically different. Always refer to your owners manual for proper coolant type and fill rate. Most coolant recovery bottles will also have two lines. One is for the coolant level when the engine is warmed up, the other is the fill level with a cold engine.
---
Why to Skip a Gas Station

Did you know...
You should never fuel up your gas tank while the gas station is receiving their fuel delivery. If the fuel tanker is at your gas station, dropping off a supply of fuel, it will stir up any dirt or debris that is normally settled at the bottom of the fuel storage tank. Putting gas in your car while the delivery is being made allows the chance of dirt and sediment making it into your vehicles fuel system. This can result in clogged fuel injectors and poor vehicle performance.


---
Check Engine Light
Check engine light is on...now what do I do?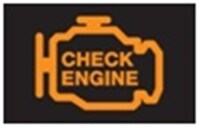 One of the most common caused of a "check engine light" is a loose or improperly seated gas cap. Did you recently fill up the gas tank? Did you start the car before the gas cap was reinstalled? Did you remove the gas cap with car still running? Did the gas cap click when you put it back on? Not sure?

If the car is not running any differently, and there are no apparent changes in the cars performance or drivability you may want to try the following tip. We recommend you remove and reset the gas cap while the car is off. The car should never be running any time the gas cap is removed. If this was the cause of the "check engine light", the computer should reset and the light will go off in about 3 days to a week depending on your driving habits. If the light continues or comes back on repeatedly, you may want to schedule a service visit.


---
Low Tire Pressure Indicator
Low tire pressure light comes on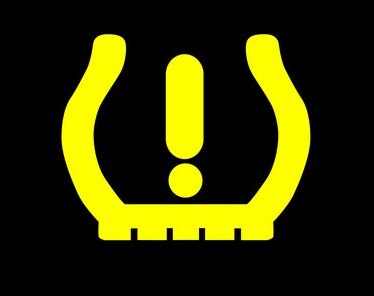 Tire pressure indicator lights are common with temperature drops. For every 10 degree drop in outside temperatures...tire pressure will drop by about a pound. Properly inflated tires improve fuel economy and avoid a low tire indicator light. You want to check tire pressures when it is colder outside and set them according to the tire pressure sticker inside your cars drivers door jamb. If one tire is much less than the other three, you may have a leak in that tire and should have it checked as soon as possible.